Prof. Willem Fourie is widely acknowledged for his work on technology, leadership and the Sustainable Development Goals (SDGs). He founded the South African SDG Hub, which is now one of the world's largest knowledge resources on the SDGs. The platform, hosted by the University of Pretoria, harnesses the power of machine learning to provide policy-makers with easy access to SDG-related research. Prof. Fourie has collaborated with several international organizations, including the United Nations, African Union, European Union, and OECD, on issues related to the SDGs, technology and leadership. He lead-authored the 2019 SDG Country Report for Statistics South Africa, and his book on the post-heroic leadership qualities required to achieve complex agendas such as the SDGs appeared in 2023.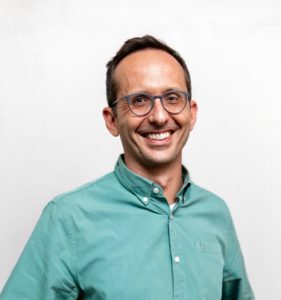 Dr Tshiamo Motshegwa is the inaugural Director of the African Open Science Platform (AOSP) with the strategic portfolio to direct and support the AOSP. AOSP aims to position African scientists at the cutting edge of data intensive science by stimulating interactivity and creating opportunity through the development of efficiencies of scale, building critical mass through shared capacities, amplifying impact through a commonality of purpose and voice, and to engage in Global Commons to address continental and global challenges through joint action. He has a Ph.D. in Computer Science from City, University Of London, UK at the School of Mathematics, Computer Science and Engineering. Regionally Dr Motshegwa has been Chair of the Southern African Development Community (SADC) Technical Experts Working Group developing and implementing the SADC Regional Cyber-infrastructure Framework – this to develop a shared regional commons of compute, data, networks and human capital to enhance regional research, innovation and education and host data and computationally intensive projects of regional impact. Globally, he is a member of the Open Science Clouds Executives' Roundtable (OSCER) that promotes collaboration through open science in practice towards optimal global interoperability and reuse of data and services for the benefit of Open Science. Nationally, Dr Motshegwa was seconded to the Ministry of Tertiary Education Research Science and Technology (Now Ministry of Education), Government of Botswana since November 2020 around Botswana National Digital Transformation Initiative (SmartBotswana) regarding  "Education Towards a Knowledge Based Economy" and the digital transformation of the Botswana's the research , science , technology and innovation (RSTI) ecosystem.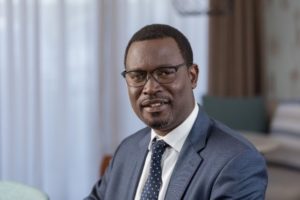 Ms Joy Owango is an experienced award-winning Founding Director of the Training Centre in Communication (TCC Africa) an award-winning Trust registered in Kenya set up in 2006. It is the first African-based training centre to teach effective communication skills to scientists. TCC Africa is in partnership with and housed at the University of Nairobi, Kenya and provides capacity support in improving African researchers' output and visibility through scholarly and science communication. The centre promotes Open Science dialogue and provides equitable access to open-source research discovery solutions to African governments and their respective academic communities. Through these partnerships, TCC Africa actively creates awareness through advocacy for Open Science in Africa. Ms Owango currently sits on the Steering Committee of the Research Organization Registry and the International Science Council's Steering Group on the Project on the future of scientific publishing.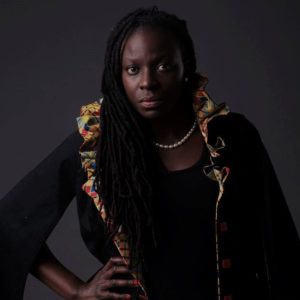 Prof Hussein Suleman's research is situated within the Digital Libraries Laboratory in the Department of Computer Science at the University of Cape Town. His main research interests are in digital libraries, ICT4D, African language Information Retrieval, cultural heritage preservation, Internet technology and educational technology.  He has in the past worked extensively on architecture, scalability and interoperability issues related to digital library systems.  He has worked closely with international and national partnerships for metadata archiving, including: the Open Archives Initiative; Networked Digital Library of Theses and Dissertations; and the NRF-CHELSA South African National ETD Project.  His recent research has a growing emphasis on the relationship between low resource environments and digital library architectures. This has evolved into a focus on societal development and its alignment with digital libraries and information retrieval. He is currently collaborating with various colleagues in digital humanities groups to develop a proof-of-concept and experimental low-resource software toolkit for digital repositories; this reconceptualisation of the architecture of digital repositories will arguably lower the bar for adoption and reduce the risk of data loss for archivists in low-resource environments.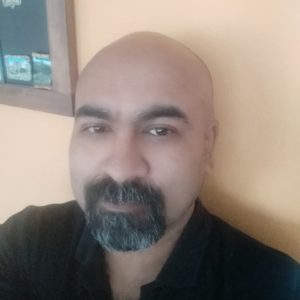 Ms Ellen Tise is the Senior Director of Library and Information Services at Stellenbosch University since January 2006. She previously held the positions of University Librarian at the University of the Western Cape and Deputy University Librarian at the University of the Witwatersrand. She holds a BBibl. Honours degree from the University of the Western Cape and an M.Phil in Science and Technology Studies from Stellenbosch University. Among other notable leadership roles, Ms Tise served as the first President of the Library and Information Association of South Africa (LIASA) from 1998-2002 and President of the International Federation of Library Associations and Institutions, known as IFLA, for the years 2009 through 2011. She also served as Chair of the Board of the National Library of South Africa (2012-2015) and on the OCLC Board of Trustees (2014-2018). She has just started a second 2-year term as Chair of the Freedom of Access to Information and Freedom of Expression Advisory Committee of IFLA. She is a recipient of several awards for distinguished leadership and outstanding contributions to librarianship, including honorary membership of LIASA and an honorary IFLA fellowship. She has published various articles in professional journals and is a regular speaker at national and international conferences, seminars, symposia, etc.