The Open Repositories community would like to thank the following companies for sponsoring the 2023 conference. Sponsors are listed alphabetically within each sponsorship level. Check out their websites or visit  them while you attend the conference.
Gold Sponsors

4Science is a Certified Platinum Provider of DSpace and major contributor to DSpace 7. We're proud to be seen as anticipators of innovation thanks to outstanding solutions for research information & data management and cultural heritage, always aiming to enable the enhancement of the prestige of our clients. 4Science's true mission is to contribute actively and substantially to the global open scholarly infrastructure, enabling institutions to share their knowledge and expertise sustainably, via fully interoperable systems and standards. Our solutions include DSpace, its extensions CRIS and GLAM, Dataverse, and OJS. Our services range from installation and configuration to hosting and maintenance, from customization to integration, training, and consultancy.
Our team has decades of domain expertise and experience, including technological, methodological, and policy-related, the fruit of numerous collaborations with universities and research institutes around the world, and backgrounds working in national research and education technology agencies.
4Science's solutions are designed to enable you to manage your research information & data, and your cultural assets, with full interoperability, global connectedness and robust security. They are built with open-source software, open standards and protocols, in collaboration with worldwide communities. A Certified ORCID Service Provider, Certified DSpace Partner and Solution Provider for the Cloud Security Alliance, 4Science is also ISO 9001 certified, bringing a high level of assurance with its services.
Our solutions support compliance with key international standards, from OpenAIRE to ORCID, from CERIF to IIIF, and enable the implementation of transnationally important policies, including Open Research, Research Impact and Digital Preservation.
Ensuring to always bring the highest level of assurance to our clients, 4Science is also a Certified ORCID Service Provider, Cloud Security Alliance Trusted provider, and ISO 9001 certified. Our team has the longest experience as a DSpace supplier and over 100 institutions served around the globe.
4Science has offices both in Europe (Italy) and in the United States (Kansas City). This helps us manage all the different projects around the world meeting all our clients' needs.

Atmire is proud to be a leading provider of repository solutions based on the open-source DSpace platform. By actively contributing to the DSpace project, we have deep expertise and understanding of this platform. Our solutions are designed to help organizations efficiently manage and share their digital resources, enabling them to make their valuable content more widely available.
With over 15 years of experience and a successful track record with clients around the world (+200 clients in +40 countries), we are a trusted and credible provider of DSpace repository services. Our team of experienced and reliable professionals is dedicated to providing top-quality repositories, service, training, and support.
We have developed a range of solutions to meet the unique needs of institutions of all sizes, so whether you are a small college, a large university, or another research institute we have a solution that will fit your needs! We also offer a range of customizable options, so you can tailor our services to meet your specific requirements.
Atmire has offices in Belgium (EU) and New York (USA). This presence guarantees seamless coverage of several time zones, making it simple to schedule a meeting or request assistance at a suitable moment. Our team is available to answer any questions you may have and provide support whenever you need it.
Silver Sponsors

EBSCO Information Services (EBSCO) is the preeminent provider of online research content and search technologies serving academic, school and public libraries; healthcare and medical institutions; corporations; and government agencies around the world. From research, acquisition management, subscription services and discovery to clinical decision support and patient care, learning, and research and development, EBSCO provides institutions with access to content and resources to serve the information and workflow needs of their users and organizations.
EBSCO is committed to maintaining our role as an industry leader in the provision of quality research content, search technologies and delivery platforms. Through vision, action, innovation and a commitment to continuous improvement, EBSCO invests in the business to ensure the long-term growth of products and services for customers.
Currently, EBSCO is the global leader in the provision of diversified information services. We offer premium content, not only through journal and magazine subscriptions, but also through bibliographic and full-text databases, digital archives, e-books, readers' advisory, evidence-based clinical decision-making tools and more. As a leading technology company, EBSCO also offers a suite of feature-rich platforms and tools for building and administering information collections, analyzing usage, integrating with library systems and delivering content to end users.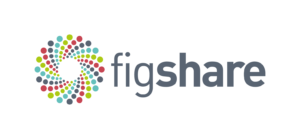 Figshare is an open access turnkey Software-as-a-Service (SaaS) repository solution for institutions. Figshare's infrastructure and global community provides institutions with a platform for their researchers to share and preserve their research outputs – including large datasets – in a findable, accessible, interoperable, and reusable (FAIR) way. Figshare for Institutions helps libraries to comply with institutional requirements regarding current and future national and international policies on research data management from governments and funders. Their leading repository infrastructure offers a single solution for sharing and showcasing research data, papers, theses, media, and more; ensuring that researchers get credit for all of their research outputs.

Invest in Open Infrastructure (IOI) is dedicated to improving funding and resourcing for open, community-owned technologies and systems supporting research and scholarship. We aim to provide targeted, evidence-based guidance to funders and supporters of open infrastructure worldwide on how and where to invest.
What We Do
Research – we shed light on funding trends and areas of opportunity globally to prioritize investment to address systemic challenges and sustain critical and at-risk infrastructure.
Pilots & Strategic Support – we work with infrastructure providers and funders to aid in their planning, growth, and implementation of ideas to further the sustainability and use of open infrastructure.
Funding – we catalyze and deepen investment in under-resourced areas, increase and expand the pool of funders of open infrastructure, and activate a mechanism for bold, higher-risk investments.
Bronze Sponsors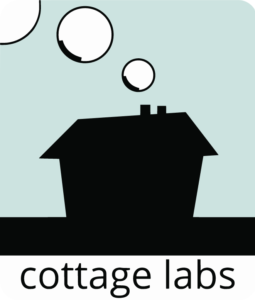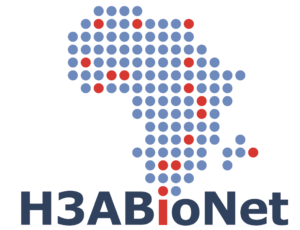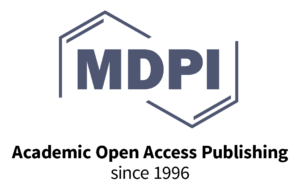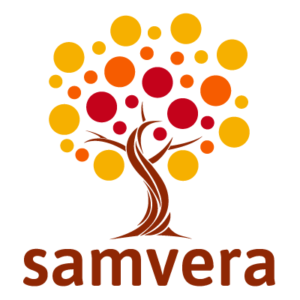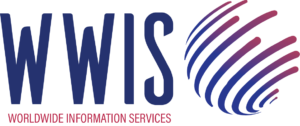 Other support